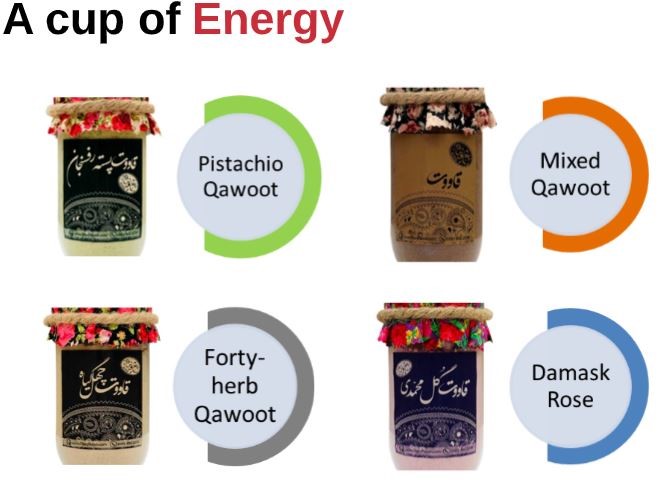 Qawoot can be eaten as a sweet,nutritious, and energetic snack. Also, It can be used without additives,but for better taste, it can be used with milk,tea or boiling water. It can even be added to summer smoothies and concoctions to give a very delicious taste to your fruit juice.
Strengthening vision and eyesight
is a happy concoction
rich in iron and an excellent energizer and relieves sleepiness Excellent pistachio Qawoot strength for treating anemia and strengthening the immune system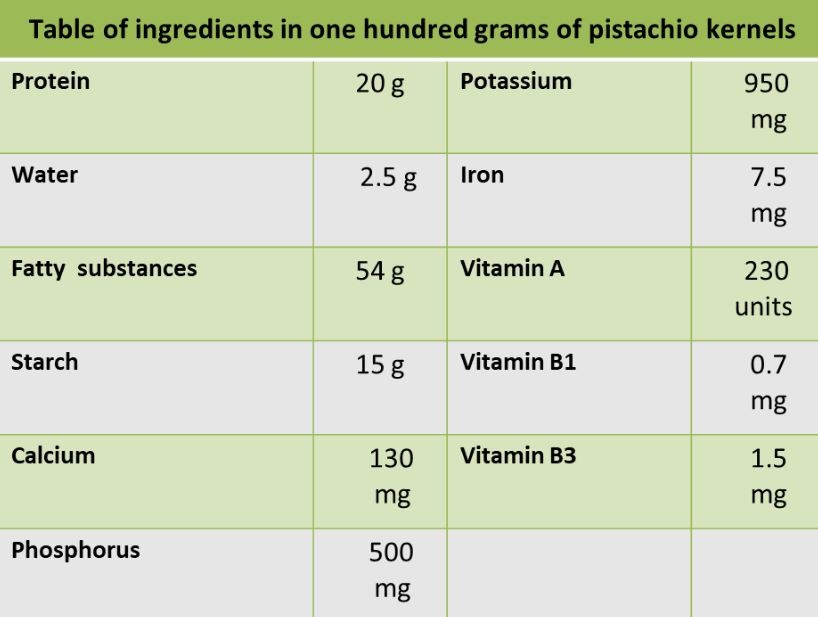 Ingredient;
Pistachio, sugar, green cardamom
Strengthening the muscles and bones of the body due to the presence of iron, phosphorus and copper
Contributing to the health and strengthening of the heart due to the presence of omega 3 and omega 6 fatty acids
A complete medicine for the digestive system
Dysmenorrhea pain reliever
Damask Rose Qawoot is an anti-cancer sweet due to its high amounts of antioxidants and anthocyanin
Forty- Herb Qawoot with sunflower seeds, ginger, black pepper, coffee and hemp in its composition creates a sense of freshness and vitality in you. We recommend you to consume it during exercise, at work, while studying or doing any activity that requires a lot of energy.
Go to the anemia war with the strength of forty herbs.Because it contains substances such as pistachio nuts, almond nuts and cashew nuts, walnut nuts and nettles, which are rich in iron.
Cuscuta, thyme, almonds, figs, saffron, and walnuts are all very effective on their own to strengthen memory and mind. It is excellent and nutritious snack to strengthen your and your children's memory and mind.
It contains soothing herbs such as cardamom, fennel, chamomile, Cuscuta, poppy seed, coriander seed, thyme and orange spring. For this reason, the use of strong and forty herbs is great for soothing your nerves and feeling relaxed.